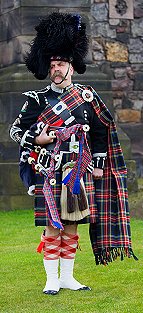 Glasgow University goes vegan for World Vegan Day
The University of Glasgow has become the first university in the UK to gain official 'Sunflower Standard' accreditation from the Vegan Society.
As one of the world's top universities, the University of Glasgow takes great pride in its Hospitality Services, catering for 18,000 students and more than 5,000 staff as well as extensive conference business.
Following discussions with the University of Glasgow Vegan Society, Hospitality Services have introduced a daily vegan hot food option as part of their service improvements aimed at providing best value, freshly prepared products made, wherever possible, using locally sourced ingredients.
Neil Campbell, Director of Campus Services said: "I am delighted that the team at Hospitality Services continues to move forward and engage with service users. The input from vegan colleagues is welcome and the award demonstrates the joint effort that has gone in to securing this achievement."
Among the mouth-watering vegan options on offer are the following: vegetable Thai Green Curry; Tofu Sausage Cassoulet; Falafel with Cauliflower Gratin; Butterbean Burger with Soya Spring Onion Dip; Chick Pea Arriabatta; Baked Squash with Cajun Tofu; Grilled Tofu Sausage with Cranberry Polenta; and Falafel with Asparagus and Fennel Compote.
Meanwhile Mono, glasgows favourite vegan cafe/ bar/ arthouse/ mini health food shop has a special world vegan day menu for you to try. Visit some of their sister sites too - stereo, the 78, and the flying duck.
Vegan restaurants Scotland